Together We Can Provide Better Life to Underprivileged
Your Donation Can Change Lives
"Donating to an NGO is not just about giving money, it's about investing in the future." – Anonymous
Scan the QR Code and donate to Nav Chetna NGO. You can also pay by upi id 9888754093@paytm or Paytm No. : 9888754093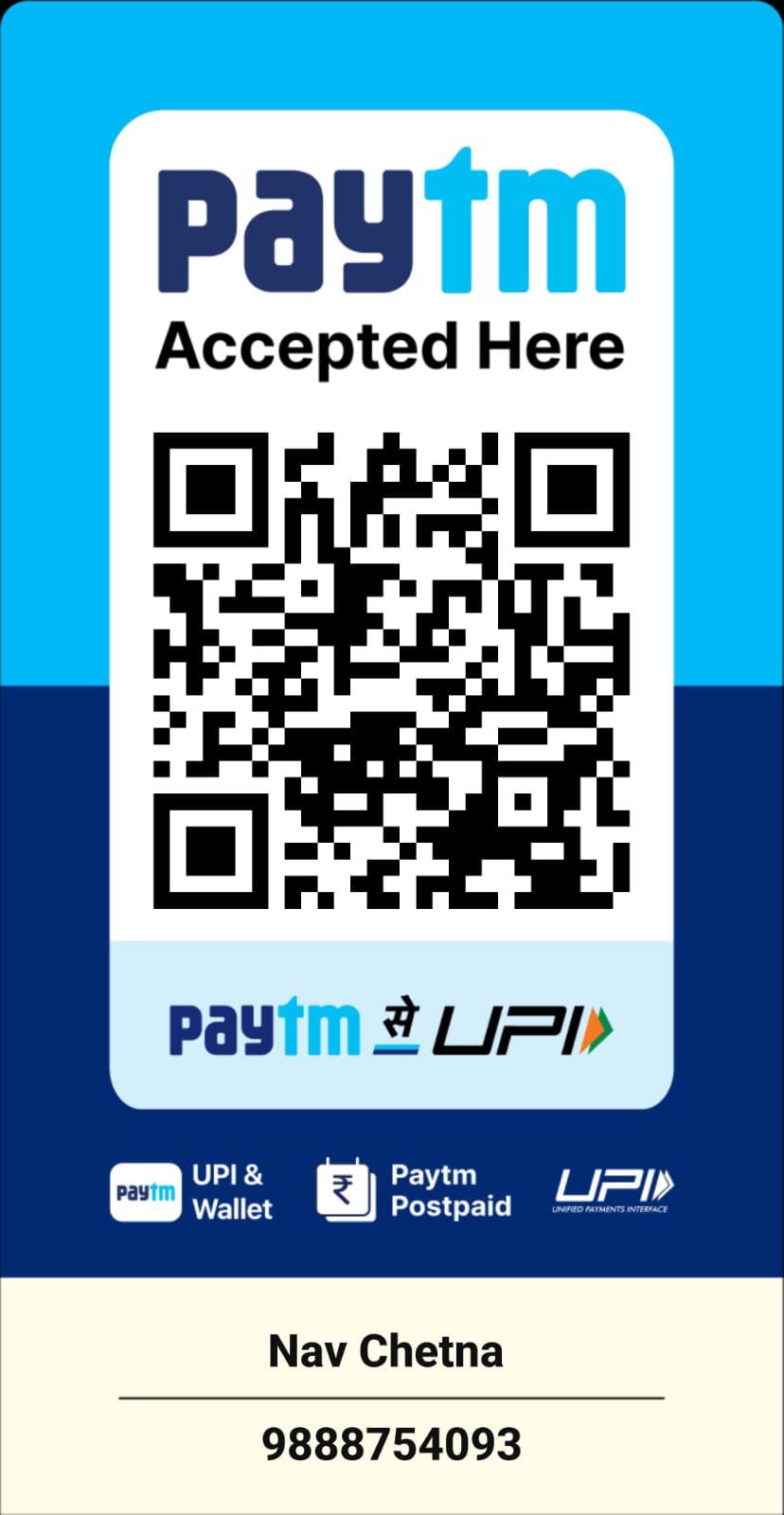 "The smallest act of kindness is worth more than the grandest intention." – Oscar Wilde
Bank A/C Name: Nav Chetna 
A/c No. : 50200018895482
IFSC Code: HDFC0000346
Branch: Manta Building,
Sanjauli Shimla 171006
General Fund is created and maintained by our NGO to cover general expenses not specific to a project/cause/need. This helps cover expenses vital to the running of the organization. Expenses such as administrative expenses, various overheads are paid from the General Fund. Most NGOs maintain a General Fund to help them meet the donation gap created when donors donate only to a specific project/cause/need or any unexpected expense which may arise during the course of running the organization.
The Fund is generated and kept by us for the sustenance and existence of the organization. The Corpus Fund is of paramount importance to the organization as it helps us during the times of distress. Only the interest/dividend earned from it is accumulated or utilized for general purposes. It is required for the smooth sustenance of the organization. We are currently trying to build a Corpus Fund of 12 months' of expenditure of the organization thereby ensuring smooth sustenance. It will help reduce financial vulnerability and thereby help us achieve our goals.
Donation For Basic Child Education
Donating to basic child education is one of the best ways to make a difference in the world. Education is the key to breaking the cycle of poverty and creating a better future for children and their communities.
Frequently Asked Questions
Join hands with us for a better life and beautiful future.